DIY pendants for various occasions
STEP 1 - Create Easter pendants
There's one thing you can't do without at Easter time: a beautiful Easter bush decorated with little wooden bunny tags. In our new DIY tutorial, we show you how you can easily make them yourself and print them individually. The few things you need for our tutorial can be found on this shopping list:
Wooden discs
A4 paper sheets in black and/or white
Hot glue gun
Natural string
scissors
COLOP e-mark ruler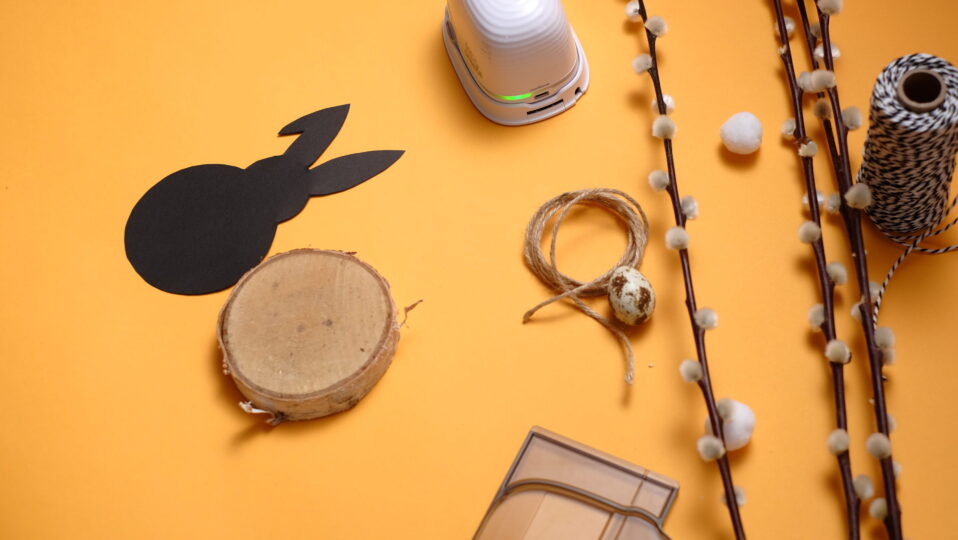 STEP 2 – Making (Easter) Bunnies
Here we go. Cut out a bunny from your A4 sheet. You can use various templates from the internet. Just search a little bit und you will come across many shapes.
However, the body of the bunny should be adapted to the size of the circle shapes to fit exactly on the wooden disc.
STEP 3 – Printing on wood
Now it's time to print on your wooden disc. Grab your COLOP e-mark create and open our free app. Load your motif into the app or choose beautiful motifs for the Easter season from our design gallery. Just click on "Send" and a little sound will come out of your e-mark create - ready to print!
We recommend that you use the COLOP ruler to help you keep each print perfectly straight.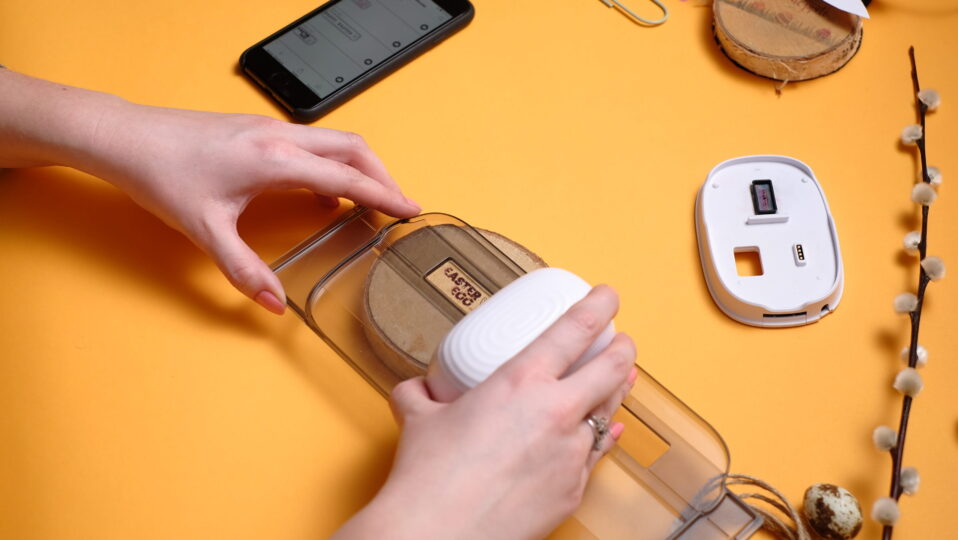 STEP 4 - Stick on the bunny template
Now take your hot glue gun and glue your bunny onto the blank side of your wooden disc. Make sure that you leave a small gap at the head of the bunny, which you do not glue to the wooden disc. This is where you will attach the string in the next step.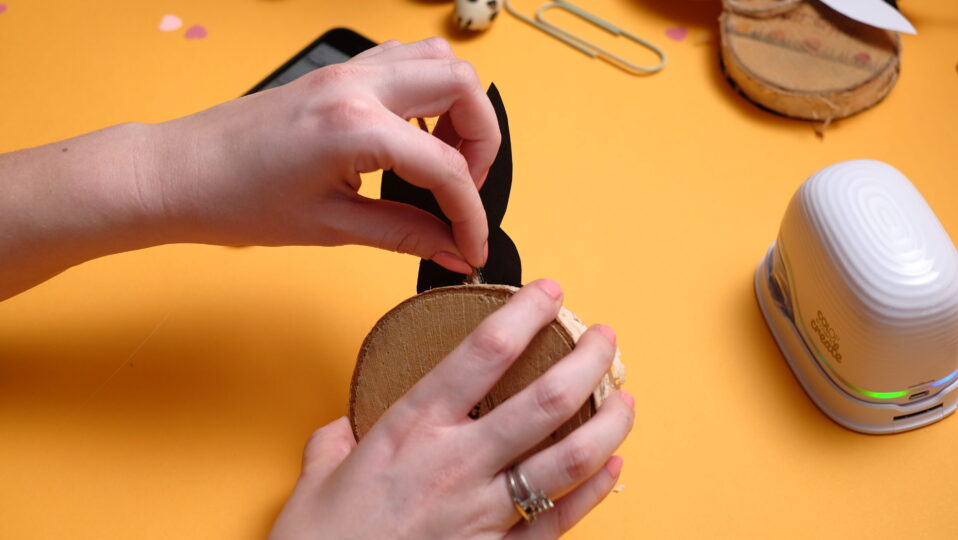 STEP 5 – Make the pendant
Don't put your hot glue gun too far away, because it will be used again. Cut a piece of your natural string long enough to be used as a loop on your pendant. Now glue the two ends of your loop into the small gap between the wooden disc and the bunny's head. Press everything down, let it dry for a short time and your bunny pendant is ready!
STEP 6 – Use different colours
It's so easy! You can make as many tags as you like and print them all differently. It's just as nice to combine white and black bunnies. The tags look great on a branch of the Easter bush and are definitely an eye-catcher.