On your e-mark, get set, spring …
Step 1
Spring is just around the corner! Time for some new homemade decorations, right? How good that we have something prepared here. Everything you need for your craft project can be found on the shopping list:
1-2 tin cans (empty tomato cans work great)
A4 paper sheet in white
acrylic paint in your favorite colours
cork
tape
paintbrush
punch pliers
natural string
Colop Ribbon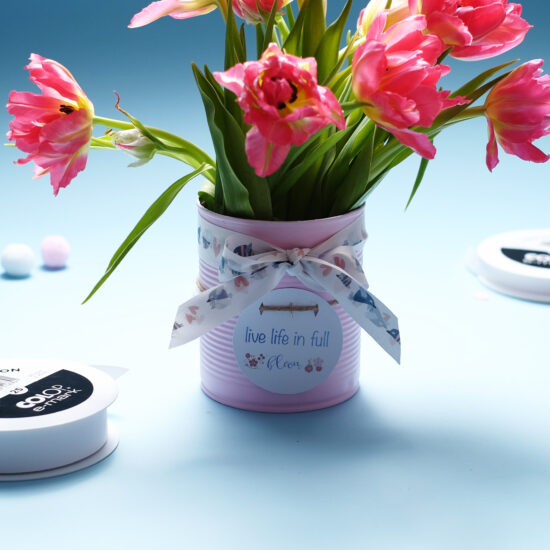 Step 2
First of all, you have to paint your tin can. You can do this with normal acrylic paint, which you can get in any craft store. Put some paint on a plate and brush it on. Finished? Great, just let it air dry.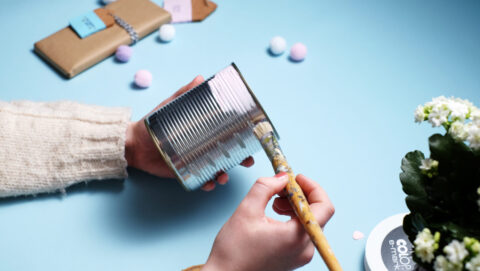 Step 3
Now use the COLOP e-mark create. You can choose your spring motif from our free templates and download it. Just connect your mobile phone to the e-mark create and you can start printing on the white A4 paper sheet. Then you only have to draw a circle around your print motif, which you then cut out. And your pendant is almost ready...
Step 4
... because now you just have to take the hole punch and make two holes on the left and right side of the upper part of your round pendant. You will need them to pull the natural cord through the holes. Once this is done, you need to tie it around your colored tin. You can also use our COLOP Ribbon by printing your favorite motif on it and tying it around the decorated tin.
Step 5
But that's not all – printing cork tags is also possible with our COLOP e-mark create! To do this, you need thin pieces of cork on which you can draw the outline of a house with a pencil, for example. Of course, you can also choose many other shapes - all possibilities are welcome! Just cut them to size and...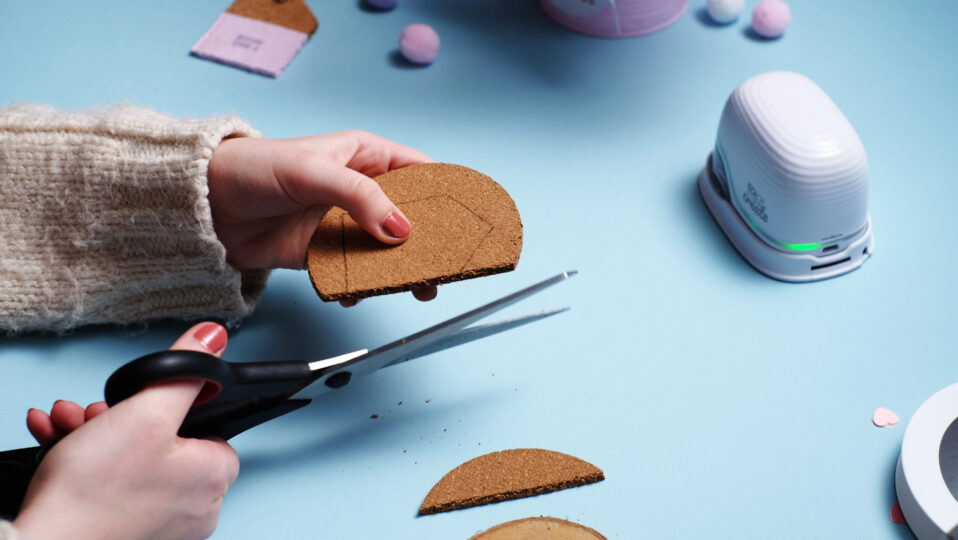 Step 6
... paint the lower part of the cork house with your favorite color. By doing this you will see the print super well later! When everything is dry, you can easily peel the Washi Tape off the cork, which is a good way to mark off the desired area.
Step 7
Now take your COLOP e-mark create and your smartphone and upload your desired motif with a simple click. Put it on the cork and slide it to the side with a gentle hand movement - and your print motif is done! We hope you have fun decorating!