Fluorescent ink: A solution for a wide range of special applications
As an alternative to costly and complex security solutions such as holography, UV ink prints provide an efficient solution for printing invisible codes, texts and logos for various security applications.
Fluorescent under ultraviolet light and glowing a shade of blue when illuminated by a UV lamp, e-mark UV ink only appears when intended.
Discreet labelling of products
Whether special codes, product information or quality features, the UV ink is optimally suited for the discrete marking of products along the supply chain.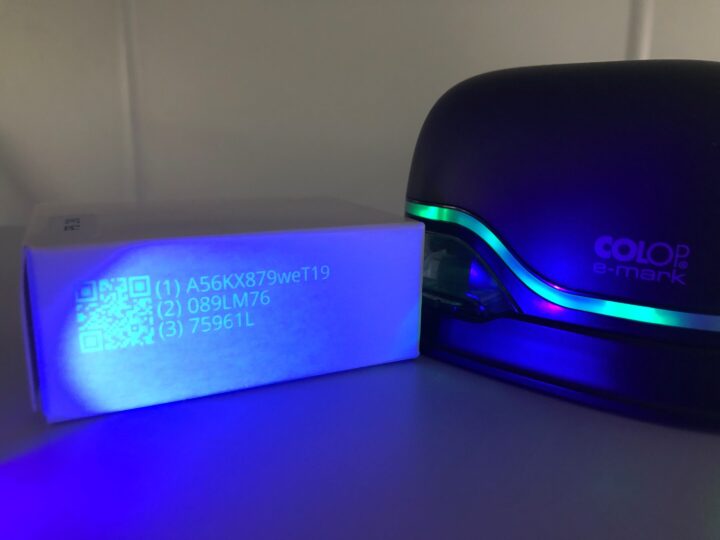 For employee or visitor badges
The discreet placement of a wide range of information, whether on employee or visitor badges or for product abelling, with UV ink all possibilities are open to you.
More security for documents and envelopes
Provide your certificates, documents or even envelopes with an additional level of security and thus take action against forgery or misuse.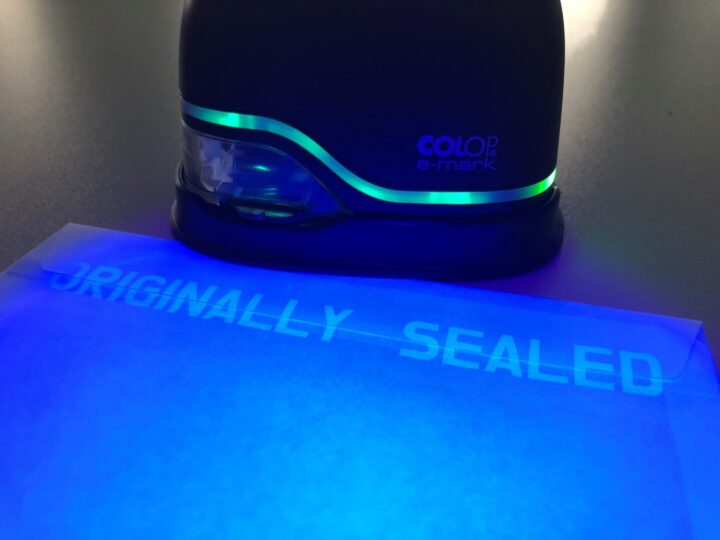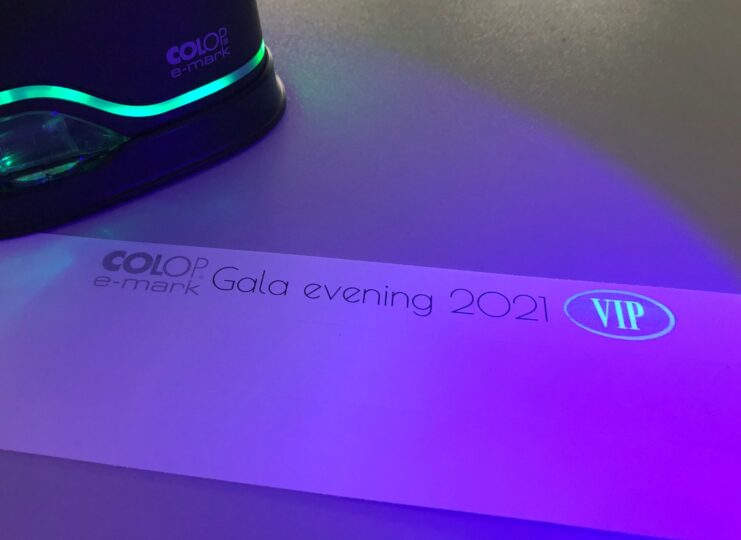 For events or as a marketing tool
Use the UV ink at events for the additional application of safety or service features or even as a marketing tool.
Buy UV ink in the online shop