Door wreath for Christmas
STEP 1 - Crafting preparation
You want to make a Christmas door wreath? Or a Christmas souvenir? Then here are the instructions for your DIY project!
You will need:
Embroidery hoop
Thread
4-6 tree balls in different sizes
2-3 small wooden staples
Raysin pendants or paper tags
Fir branch or small bouquet of dried flowers
Scissors
COLOP e-mark create
COLOP e-mark ruler
COLOP e-mark ribbon 15mm
COLOP e-mark Ribbon Guide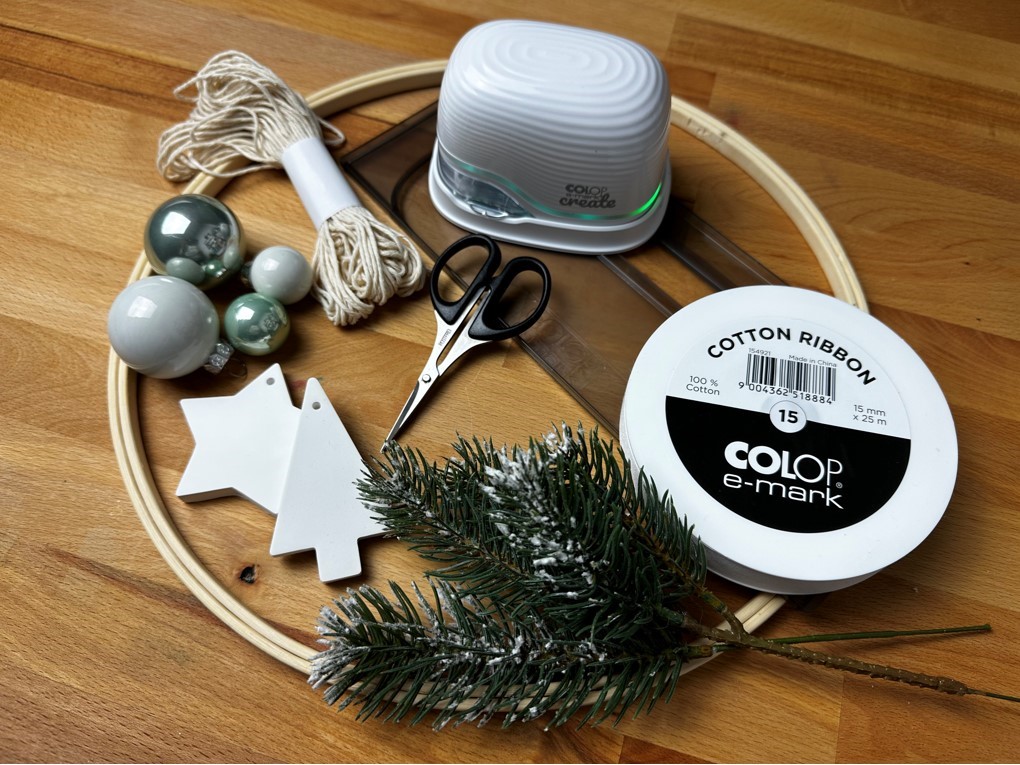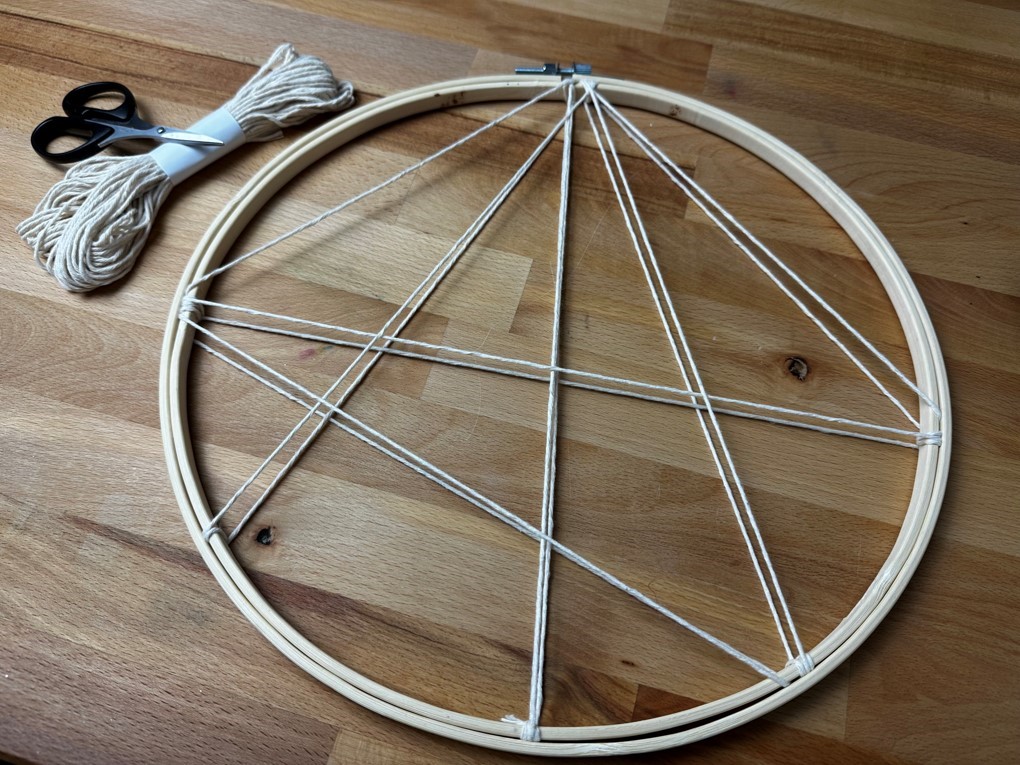 STEP 2 - Prepare the hoop
Disassemble the hoop and wrap the thread tightly as desired. Then press the hoop together with the screw clamp.
STEP 3 - Place the decoration
Now knot the tree balls to the thread strands. Also, position the fir branch or dried flowers with hot glue or tape. If you wish, you can also use other decorative pieces.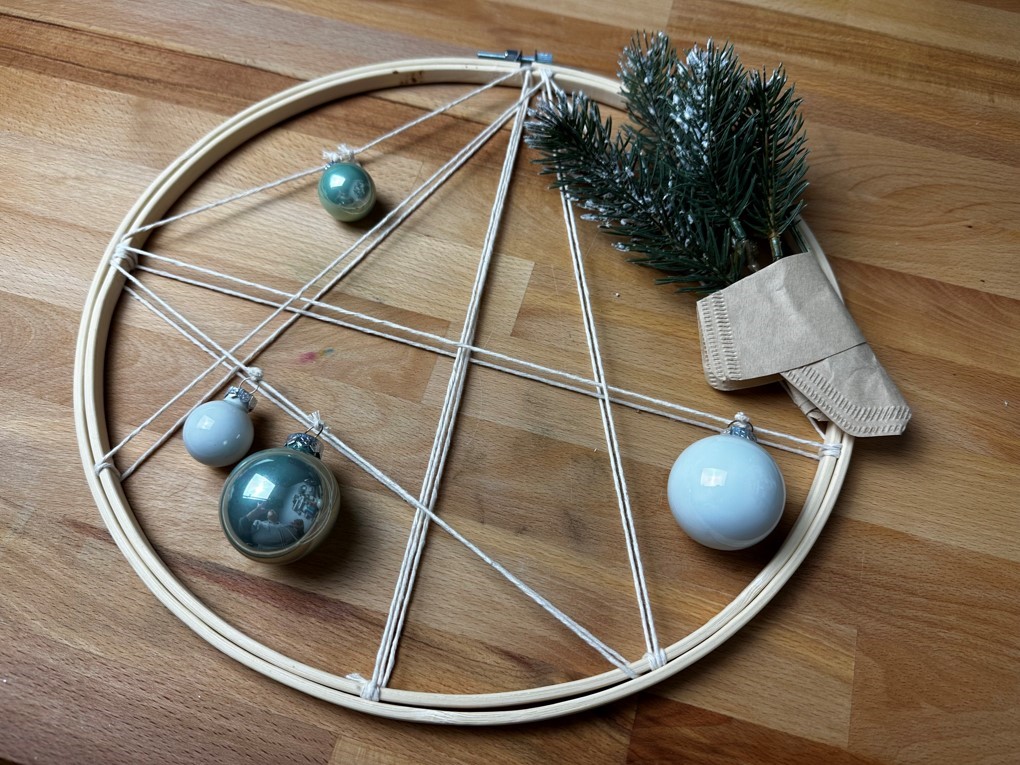 STEP 4 - Choose the imprint & print
Download one of the Christmas design templates from the website or create your own design. Everything is possible, black, colourful, motifs & fonts. Save and send to e-mark. Print the Raysin tags using the e-mark ruler. Thread your cotton ribbon into the e-mark Ribbon Guide and print your design.
TIP: The raisin must be thoroughly dry (3 days) so that the print does not smudge.
STEP 5 - Finish
Attach the tags to the hoop with thread, tie the cotton ribbon into a bow and stick it to the fir branch. You are ready to hang up your Christmas door wreath.