Vintage Stamps
Wooden Stamps in vintage look
Timeless beauty in proven quality.
Especially in our fast-moving times, we often long for old values and the quality of days gone by. The lovingly designed stamps give everyday things a special touch, give pleasure and create pleasant memories.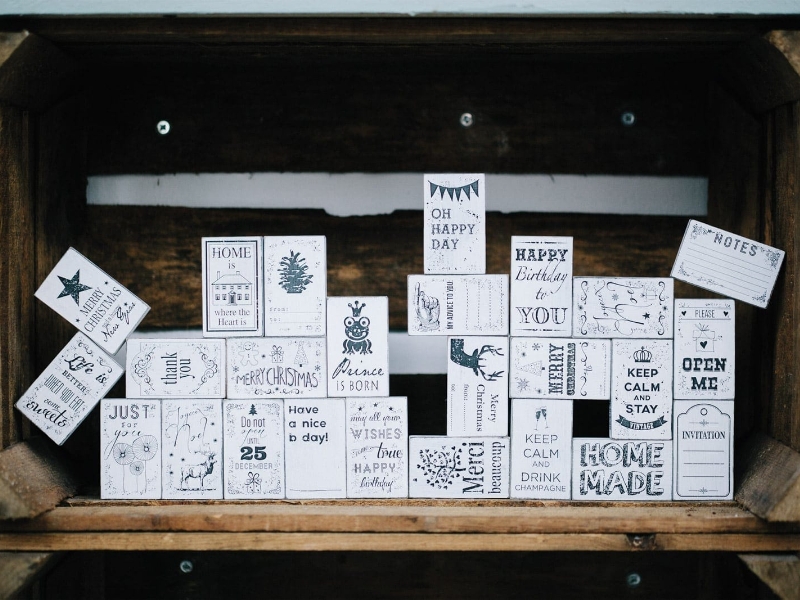 Stamping with the feeling of nostalgia
A whole world of products around the theme of vintage: in the harmonious combination of old and new, our "Vintage Stamps" exude nostalgic flair. The precious woods of the stamps are produced in an elaborate procedure painted and finished in a complex process to give them their typical vintage look. The matching stamp pads with black or red stamp ink complete this timeless stamp range. With approx. 60 different motifs from different theme worlds, the stamps leave personal messages for individual occasions. Of course, they are also ideal as gifts for family and friends.