Cleany Stamps
For clean children's hands
The Cleany hand washing stamps
The Cleany stamps playfully motivate children to wash their hands regularly. With their own CLEANY song and the CLEANY video, hand washing becomes a daily highlight with the aim of getting rid of the stamp imprint.
Every morning after getting up, the child stamps the footprint of their favourite Cleany on the palm or back of their hand. The print now accompanies the child wherever they go on all their adventures and is a constant reminder that the Cleany footprint needs to be washed off with soap and water by lunch time or at least by bedtime. All gone? That means hands are clean and the risk of transmitting diseases unnecessarily has been significantly reduced. The whole thing can be repeated several times a day as needed ... always with the one goal in mind ... only sparkling clean hands are allowed at the table and in bed at night.
The stamps come in a set with dermatologically certified ink and a colourful and pleasantly scented soap, all products produced in Europe.
Allow us to introduce ourselves.
We are the Cleany superstars!
How to use the Cleanys
Step 1
Take Cleany in the morning after getting up and remove the protective cap.
Step 2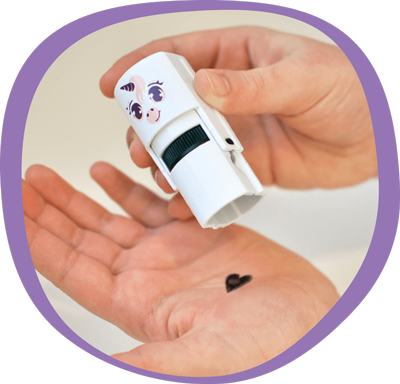 Stamp the design onto the dry palm or back of the hand. Dab the imprint lightly and let it dry for about 10 seconds.
Step 3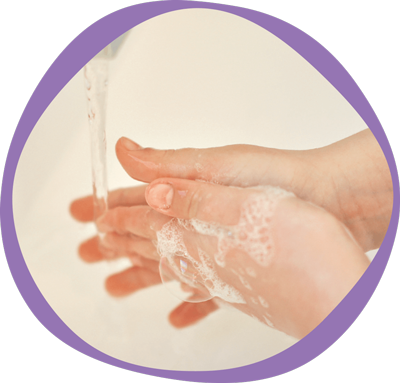 Wash the hands thoroughly several times a day with plenty of soap and warm water.
Step 4
When the child goes to bed, the imprint on the hand should have disappeared. This is a sign that the hands have been washed properly and thoroughly.