What is MINE?
Ingeniously simple: protect all your favourite garments or other items from loss or swapping. MINE is the ideal self-inking stamp to personalize your textiles. The simple application saves time and money.
The advantages of MINE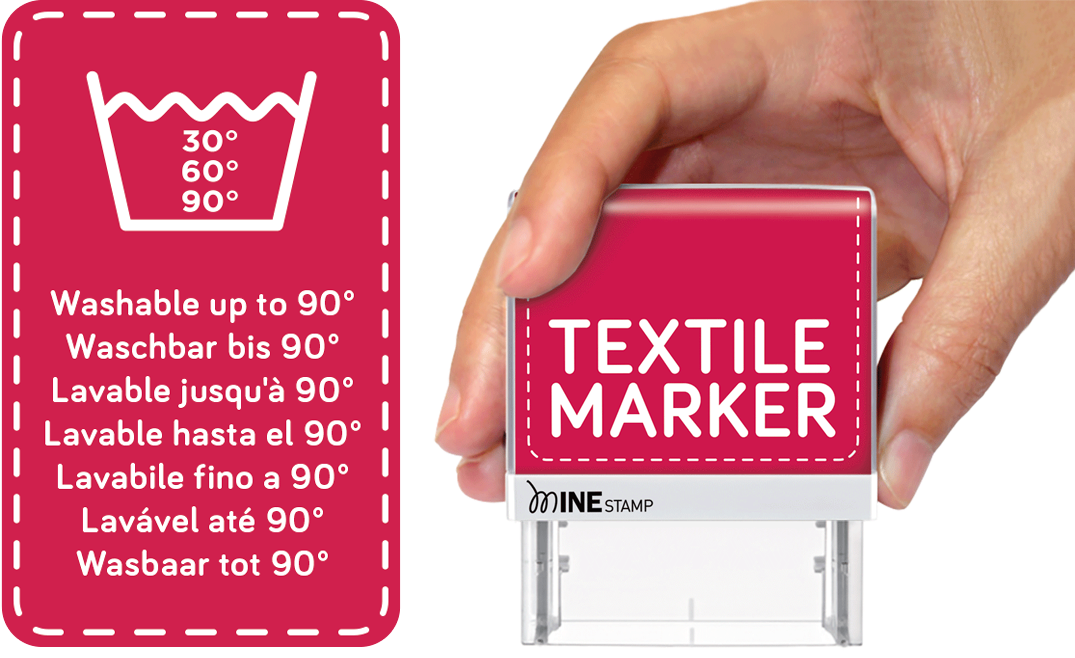 Fast: with just one click you can mark garments and other textiles.
Resistant: the waterproof ink even stays after several washings up to 90 degrees.
Versatile: ideal for clothes and other textiles but also for making imprints on various absorbing surfaces, like paper. The "Kit" contains additionally a 1 m long white thermo-adhesive tape for dark clothes.
Economical: up to 1,000 imprints with the same stamp pad. Replacement stamp pads are available.
Quality: MINE is produced in Austria and meets the strict COLOP quality criteria.