For those who want their Printer even more "personal"
The image windows can easily be designed by oneself without creative limitations – making the stamp an eye-catcher on the desktop.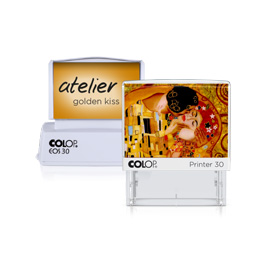 Personalisation for private end users makes the stamp unique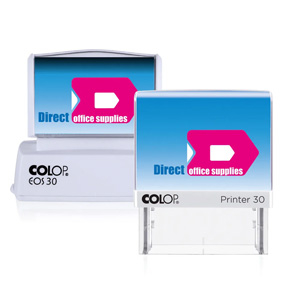 Business customisation presents professional's corporate design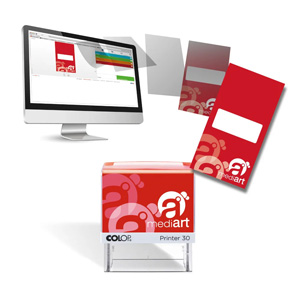 Online software tools for quick and easy personalization of ImageCards™
Further USPs for stamp makers and retailers
Extended "private label" area keeps rubber stampmaker in customers' mind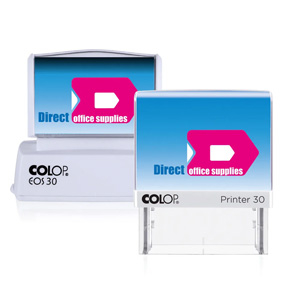 Marketing opportunity brings dealer brand to the end user
Personalisation
Printer Standard and EOS Line
A highlight of the Printer Standard and EOS Line is the possibility to create the design of the image window. It can be personalised with great ease by using printed paper as ImageCards™.
These can be easily produced on standard paper on your own printer. This makes every Printer unique, just like its owner or user.
The personalisation offers nearly boundless possibilities. Design your ImageCard with photos, QR codes, company logos, cartoons or typography, COLOP's best-selling product always provides the right solution for (almost) all desires.
Personalisation in detail
COLOP has created two new interesting tools which make it easy to create a unique and professional design for the ImageCard™, both on the front and the back.
ICD7
This software enables rubber stamp makers, and also retailers, to simply, quickly, flexibly and professionally design the card for themselves or for their customers.
For further Information - please contact us.
Additional support
COLOP provides perforated ImageCard Sheets. After printing the ImageCards can easily be popped out and inserted into the stamp.
Printer ImageCard™ Designer
For end users, COLOP provides simple software, the "ImageCardTM Designer", with the most important functions online, free of charge. This intuitive tool makes it possible to quickly design ImageCards at home.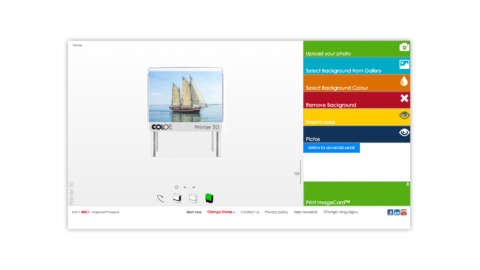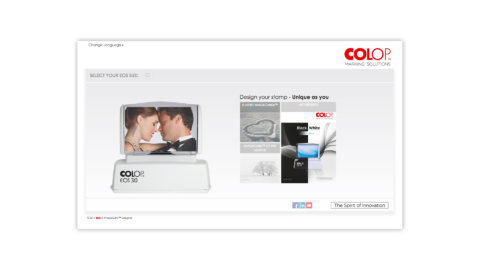 EOS ImageCard™ Designer
With this tool you can easily personalise the look of your EOS stamp - whether by the stamp maker, office products dealer or enduser.