Band Stamp 04060/L Dater with stock texts
Ready-To-Use stock text Dater: choose one out of 3 available words (RECEIVED, PAID, FAXED) to be stamped together with the date (format: 12 NOV 2032).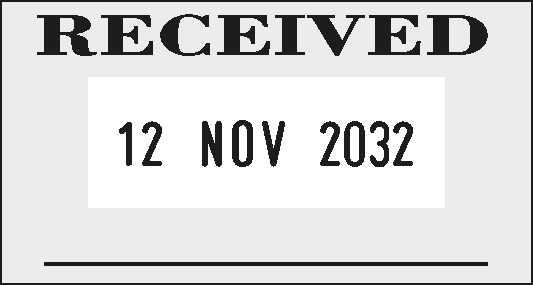 Find a dealer close to you!
Product Information
Height of date/figures
4.0 mm
The 04060/L is a Stock Text Dater - a combination of a date stamp and pre-defined text. You can choose the required text out of three available options (received, paid, faxed) and stamp this text together with the date in the typical format 12 NOV 2032. The 04060/L is a traditional hand stamp for which an additional stamp pad is required.
We found other products you might like!