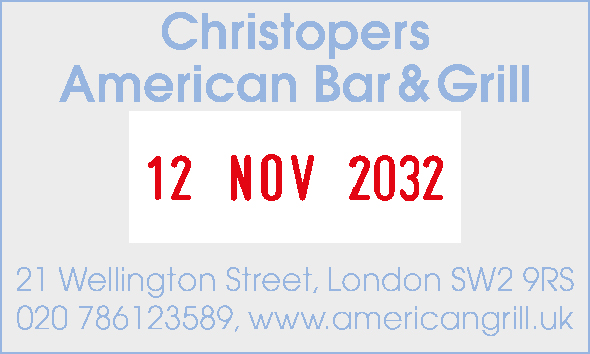 Find a dealer close to you!
Product Information
Size of imprint
30 x 50 mm
Height of date/figures
4.0 mm
The Printer 35 Dater is a common date stamp (date format: 12 NOV 2032) with the possibility to add up to 5 lines of your individual text. The possibility to show a part of the imprint within the transparent window at the top of the product complete the modern and ageless design. The band cover protects your fingers from dirt when adjusting the date. The combination of date and text is very useful if you want to communicate information and the actual date on one imprint. The open base allows to center the imprint exactly.
We found other products you might like!