The year bands are valid for 12 years.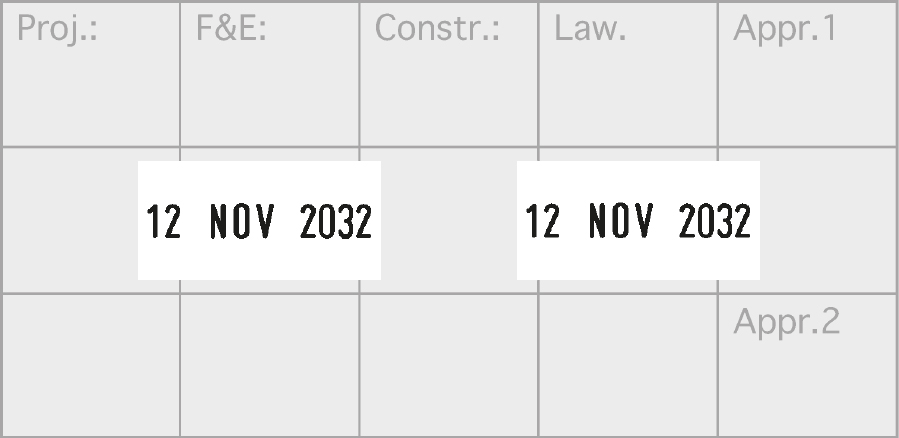 Find a dealer close to you!
Product Information
Size of imprint
37 x 76 mm
Height of date/figures
3.0 mm
Printer 60 Double Dater comprises of a practical and open design and an Impression size of 37 x 76 mm for up to 6 lines of custom text. The Printer 60 Double Dater offers two dates which print in a day/month/year format in combination with custom text. This stamp is ideal if you want to communicate a period with a start date and an end date, e.g. "summer sale" or registration due to the two date functions. Both dates are 4mm in height. The open construction makes it very easy to position the impression more accurately. The band cover protects your fingers from dirt. Its modern design and the possibility to show a part of the impression within the transparent window at the top of the product completes the ageless design. A very practical stamp for daily business in the office.
We found other products you might like!