Printer Q 24 Dater - square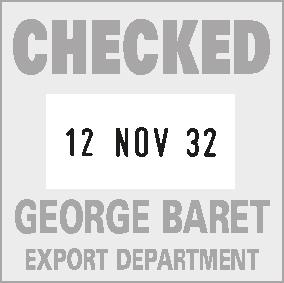 Find a dealer close to you!
Product Information
Size of imprint
24 x 24 mm
Height of date/figures
2.0 mm
With a 24 x 24 mm square impression for up to 4 lines of custom text combined with a date the COLOP Printer Q 24 Dater offers enough space for personal or business details in an attractive design. A square impression does not only look great but is also very practical. The Printer Q 24 Dater is a self-inking stamp made of high quality plastics and is part of the COLOP Printer Line. It shows the date in a day/month/year format in 3 mm height. The required date is easily adjustable using the revolvable wheels. An open construction of the base allows the user to accurately position the impression on their documents.
We found other products you might like!