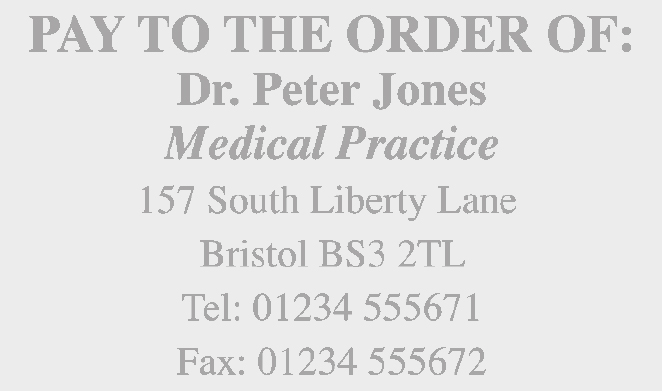 Find a dealer close to you!
Product Information
Size of imprint
33 x 56 mm
Printer 38 offers a very common imprint size of 33 x 56 mm for up to 7 lines custom text. It convinces with the modern and trendy design and the comfortable handling even if it is used frequently. The open construction makes it very easy to position the imprint more exactly. It is often uses as an address stamp because of the number of lines.
We found other products you might like!