Space for a lot of text with 2 combi-logo sets in different sizes.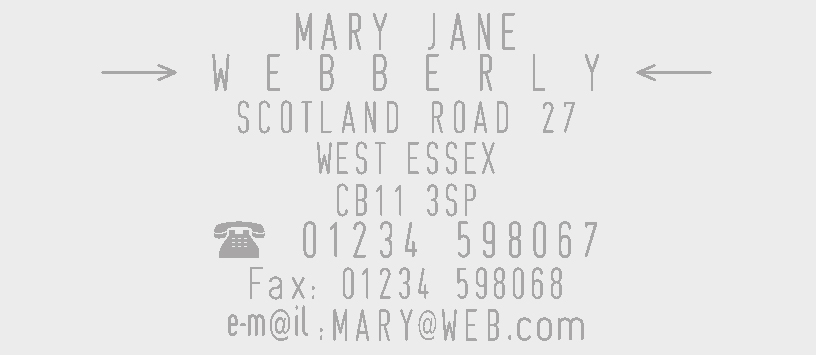 Find a dealer close to you!
Product Information
Size of imprint
30 x 69 mm
Printer 50/2 Set is a DIY stamp with imprint size 30 x 69 mm and space for up to 6 lines text. Easy setting with the tweezers supplied, imprint colour is classic black.
We found other products you might like!