The year band is valid for 12 years.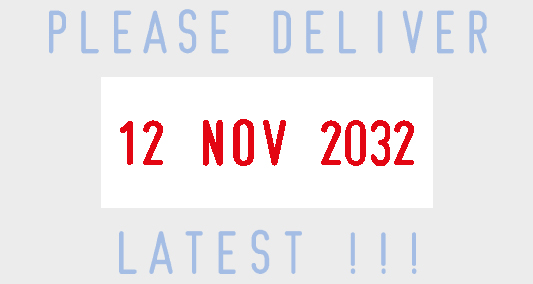 Find a dealer close to you!
Product Information
Size of imprint
24 x 45 mm
Height of date/figures
4.0 mm
COLOP Printer S 260 SET is a compact date stamp with custom text which you can add yourself. The do it yourself gadget is self-inking and includes a set of tweezers so that users can alter the lettering when required. The letters are placed on to ridges and set into the device meaning that they can be changed as often as is needed. Included with the set is a full range of capital letters, ideal for names and proper nouns, along with common pictograms and symbols, so there is complete flexibility of use and any message imaginable can be created. The stamp prints the date along with 2 lines of text. The date prints in a day/month/year format. Ideal for office and warehouse. The date bands are easily adjusted by turning the revolvable wheels, the year band is valid for up to 12 years.
We found other products you might like!