8-digit number stamp with individual text.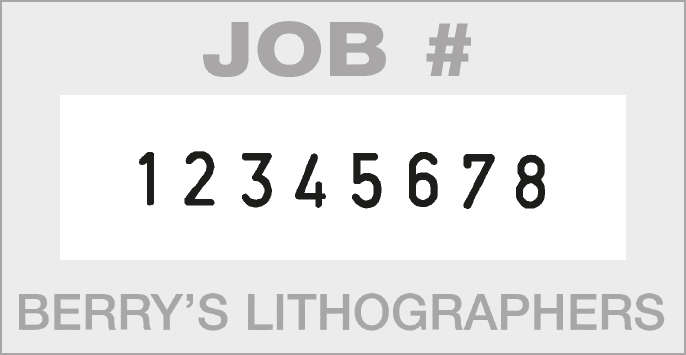 Find a dealer close to you!
Product Information
Size of imprint
30 x 58 mm
Height of date/figures
4.0 mm
Combines a 8 digit imprint in a 4 mm height and an idividual text. Each numberband contains of the numbers 0-9.
We found other products you might like!