Let it shine – decorative candles for a good start into spring
Step 1
A quick and easy decoration idea is to print a candle with our COLOP e-mark create. To make it even more beautiful, you can use dried flowers. Interested? Then take this shopping list and start your DIY project today:
bright candle (size is up to you)
dried flowers like fern, lavender, daisies
a tea light
paintbrush
scissors
lighter
natural cord
COLOP Ribbon
COLOP e-mark Endless Label transparent
COLOP e-mark create Ruler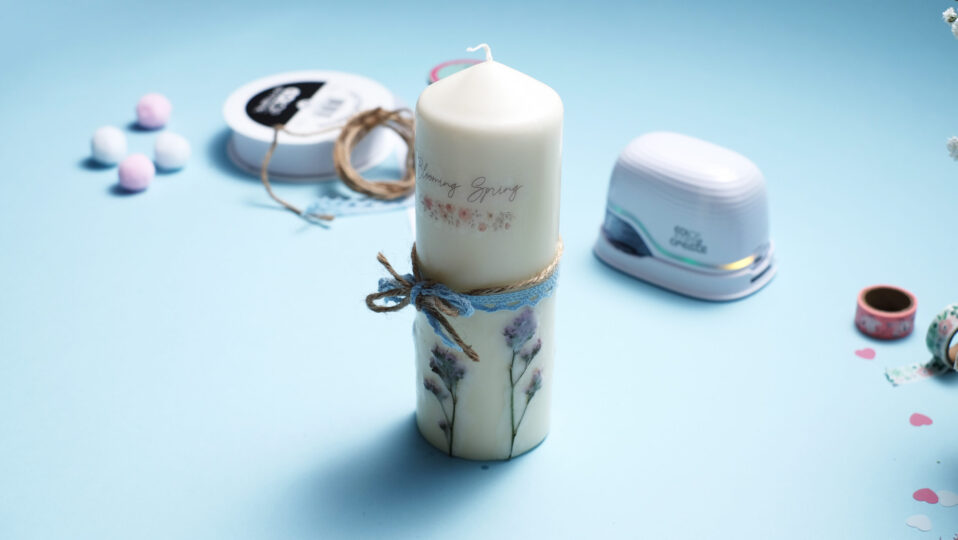 Step 2
Then you can start. Carefully light a tea light and let it burn for some time until the wax is completely liquid. Take a brush and place your dried flowers on the desired spot. Carefully dab the liquid wax from the tea light onto the dried flowers. Practice makes perfect - but you can do it!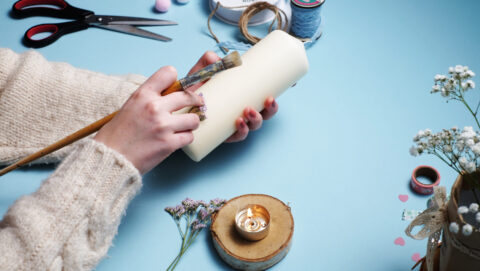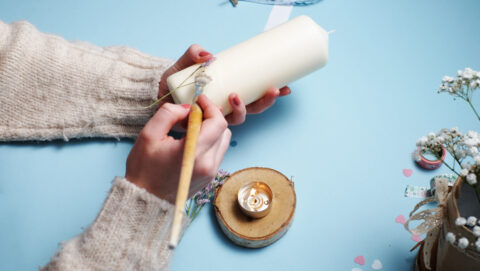 Step 3
If you have decorated your candle with pretty dried flowers, it may be that one or the other place still looks a bit bumpy. But that's no problem! Just take a lighter and run it carefully over the uneven spots. Use your finger to smooth them out.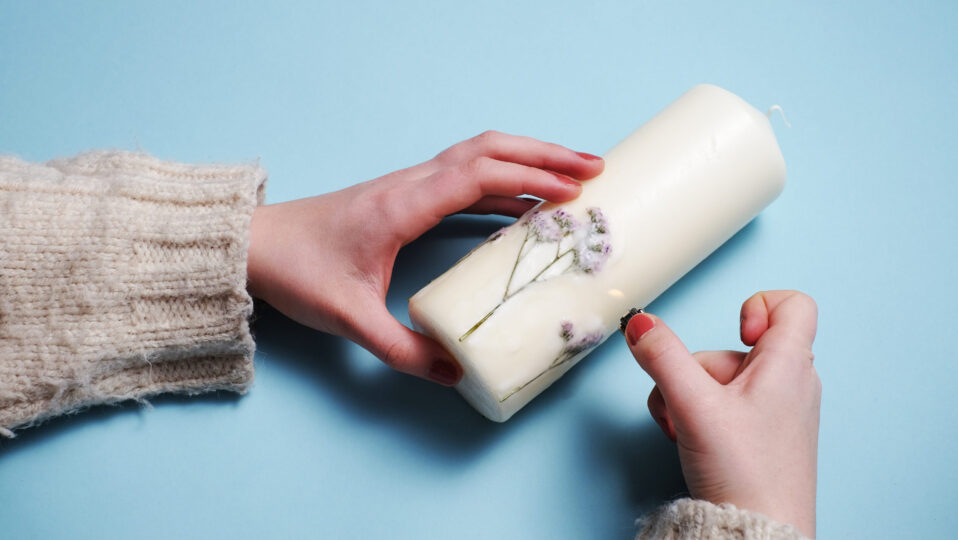 Step 4
Once the wax is completely dry, it's time to start printing! Finally! To do this, take your smartphone as usual, open our free app and connect it to your e-mark create. To make the print nicely visible, it's best to use our COLOP e-mark Endless Label transparent.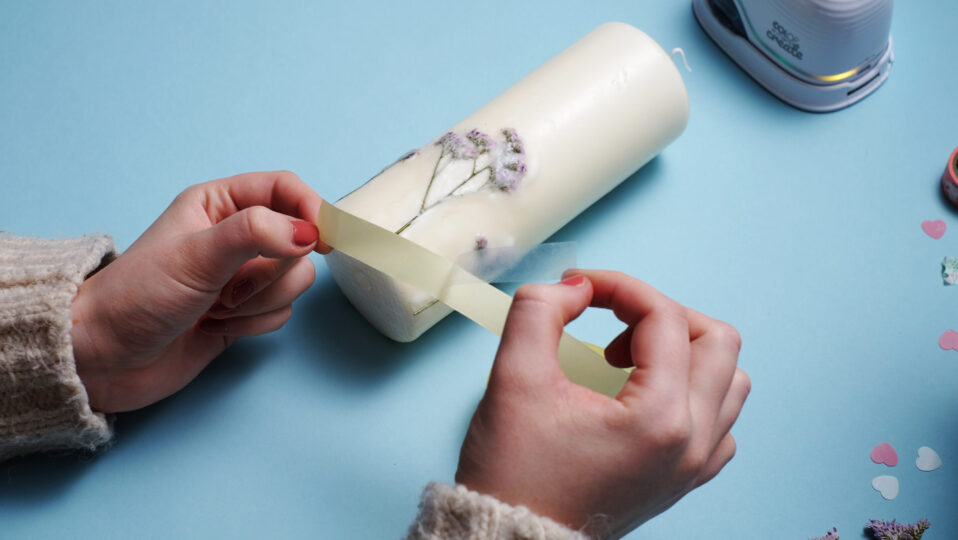 Step 5
The easiest way is to print on the Endless Label with our COLOP e-mark ruler. For advanced and real DIY heroes: Printing directly on the candle also works without any problems.
Step 6
A beautiful spring saying immediately brings a good mood into your home. How great your new candle looks now. You can of course decorate it with our COLOP e-mark Ribbon or use other decorative ribbons that make your heart beat faster.
Step 7
By the way: This DIY candle is also a great gift for your loved ones! We wish you lots of fun with spring crafting.