Stamps co-created with 2 popular handlettering influencers
Sue and Yasmin from May & Berry let off steam creatively with the aim of developing the most beautiful stamps on the market. The result is something to be proud of. Lovingly designed stamp motifs from passionate handlettering professionals in combination with 3 finely selected pastel colours, … stamps couldn't be more beautiful.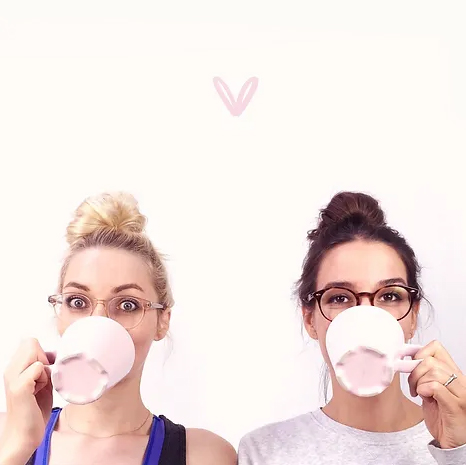 Great stamp love
"We are Sue Hiepler and Yasmin Reddig, foundresses of the creative studio "May & Berry" in Bonn. We have made our passion for handlettering and illustration our profession.
The combination of beautiful written characters and lovingly designed illustrations simply fascinates us. But our creative work is not limited to pen and paper. We are very happy to be able to realize new great products again and again. This is also the case with this stamp collection, which, as the name suggests, has been designed by us with great love. It is important to us that the products behind which we stand are of high quality. Therefore, we are particularly pleased to be able to realize this project together with COLOP producing exclusively in Europe and having a high quality standard."