Printer S 260/L Green Line Dater with stock texts
Made from a minimum or 80% recycled plastic.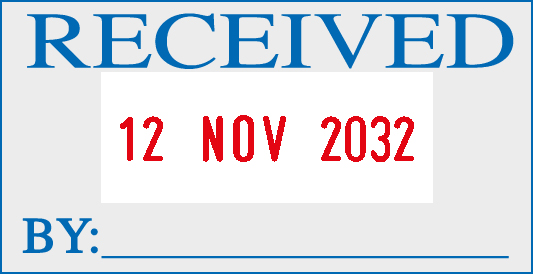 Find a dealer close to you!
Product Information
Size of imprint
24 x 45 mm
Height of date/figures
4.0 mm
The text date stamp is mainly made of recycled plastic (at least 80%) and is also CO2 neutral. The self-inking stamp has also been awarded the Austrian eco-label. It is available in three versions - each with a typical text (RECEIVED, PAID, BOOKED), an adjustable date. A practical, ready-to-use stamp - that is environmentally friendly and looks excellent.
We found other products you might like!