Classic 2000/WD Word-Dater
Word dater including 12 office words in combination with the date.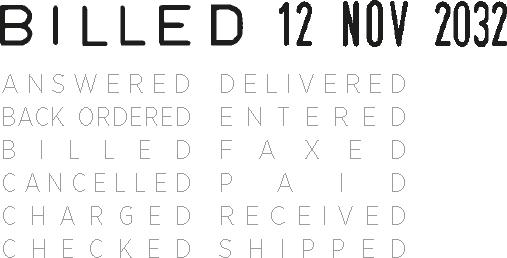 Find a dealer close to you!
Product Information
Height of date/figures
4.0 mm
The Classic 2000/WD is ideal for use in a company where the date stamp needs to produce a text as well. This band stamp is easy to adjust and is manufactured from a durable combination of metal and plastics. The COLOP 2000/WD Word Dater is used to address key business phrases on documents. The high quality stamp can be used to name certain key words as well, such as 'answered', 'back ordered', 'cancelled', 'paid', 'received' and 'shipped', amongst others. In all, twelve separate word combinations can be used with the stamp dater, helping to keep track of the status of paperwork as it progress through an organisation. The combination of word and date make this stamp very helpful in a wide range of professional applications.
We found other products you might like!