Printer R 24 Dater - round
Date stamp with a circular impression.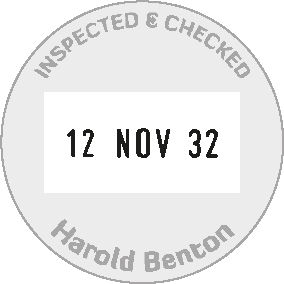 Find a dealer close to you!
Product Information
Height of date/figures
2.0 mm
With a 24 mm diameter impression for up to 2 lines custom text combined with a date the COLOP Printer R 24 Dater offers some place for information in an attractive circular design. A circular impression does not only look great it is also very eye-catching. Printer R 24 Dater is a circular self-inking stamp made of high quality plastics and is part of the COLOP Printer Line. It shows the date in a day/month/year format in 2 mm height. The wanted date is easily adjustable using the revolvable wheels. An open construction of the base allows the user to accurately position the Impression on their documents. The Printer R 24 Dater is often used as an official stamp within businesses.