The Printer S 260 is a typical office stamp.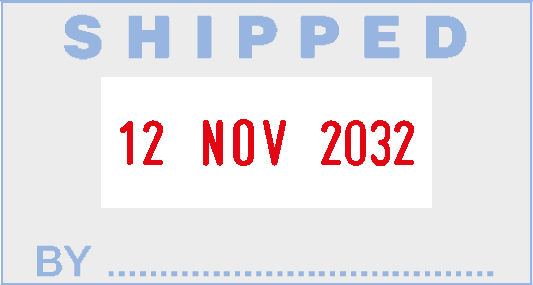 Find a dealer close to you!
Product Information
Size of imprint
24 x 45 mm
Height of date/figures
4.0 mm
COLOP Printer S 260 is a compact date stamp with text. The self-inking stamp with date and text stamps day, month and year plus two individual lines of text in a rectangular format. Ideal for office and warehouse. The date format is 12 NOV 2032 with 4 mm height. Two bands for the day, one for the short form of the month and one for the year can be adjusted by turning the adjusting wheels beside the white bands. The annual band lasts for twelve years.
We found other products you might like!