Printer S 260/L Dater with stock texts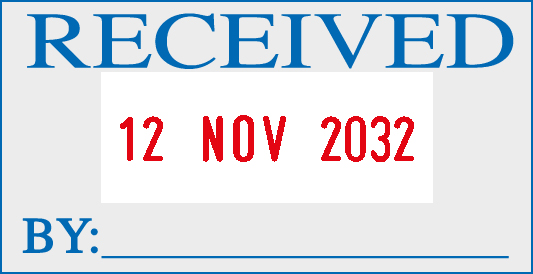 Find a dealer close to you!
Product Information
Size of imprint
24 x 45 mm
Height of date/figures
4.0 mm
The Printer S 260/L is a typical office stamp perfect for daily use. It combines the word RECEIVED with an adjustable date The date is valid for up to 12 years and prints In a day/month/year format. The overall impression size is 24 x 45 mm and prints the text in blue ink and the date in red.
We found other products you might like!